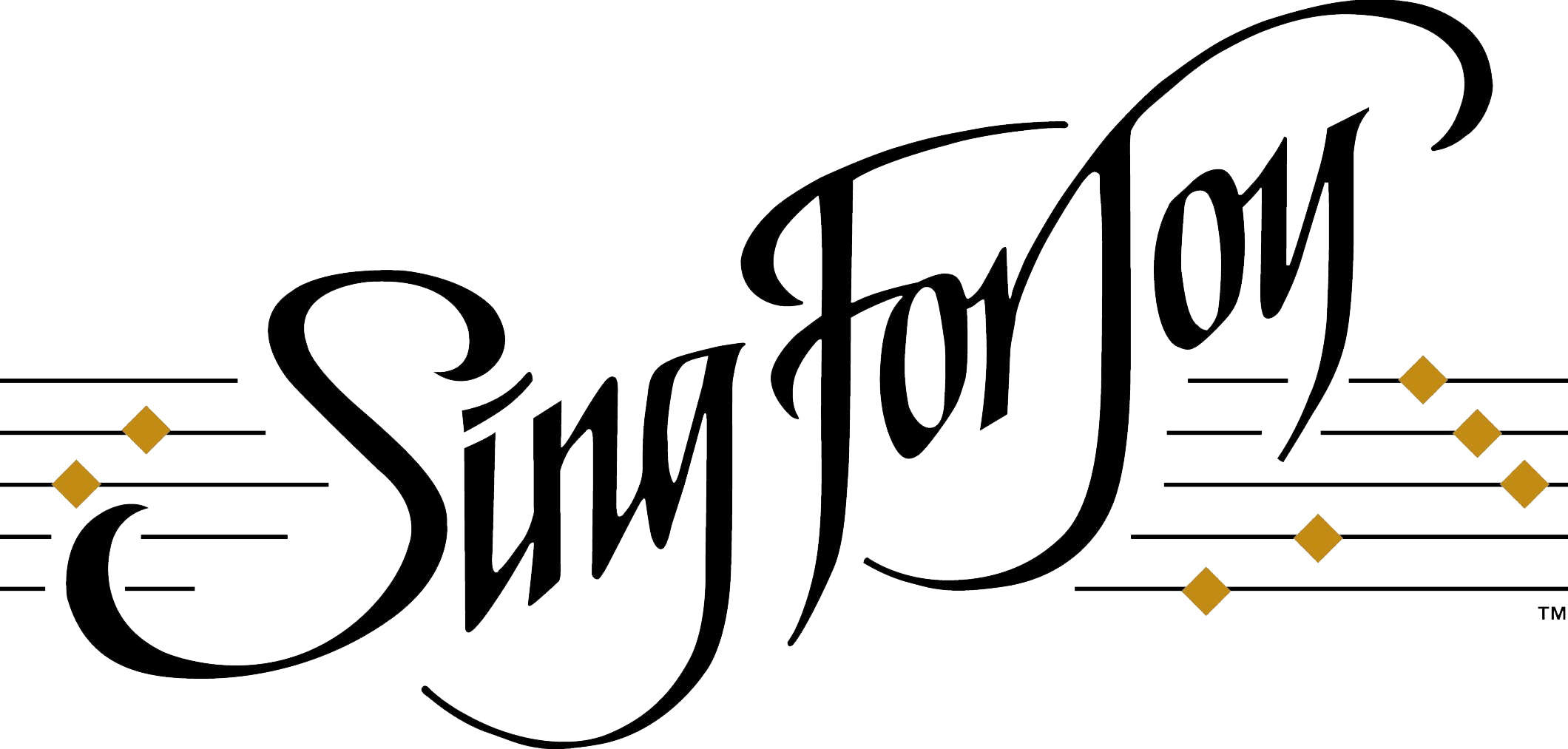 Prayer Song
Rev Douglas Taylor
9-27-20
For two years, 2016 and '17, Kenny Wiley ran a series in the UU World magazine that was a contest of sorts with brackets like a March Madness sports thing, but the question was 'what's the most UU thing?' Instead of sports teams, the brackets were more than a dozen things like 'lighting the chalice' and 'singing Spirit of Life.' Both years, it came down to those two in the final heat. And both years Spirt of Life lost to the Lighting of the Chalice. It was a bit of fun.
This past spring, my colleague Rev. Kimberley Debus took that idea and focused in on just hymns. The goal was to winnow it down to the top UU hymn for the year. It was actually a fundraiser where each dollar was a vote for the hymn of your choice and the money goes toward the development of a new hymn resource Kimberley is creating about our hymnal https://hymnbyhymn.org/donate/. I mention all this to say that when people claim Hymn #123 Spirit of Life is THE UU HYMN, there is empirical evidence to back up this claim.
And (sorry it has taken me so long to get around to my actual point) the hymn is written as a prayer. We call on the Spirit of Life to influence our lives. That's what the hymn is saying. And it is interesting to me that this faith tradition of our that can be a little wary around the topic of prayer, loves this hymn so much. It is like our UU Anthem.
The author of the hymn, Carolyn McDade, clarified in an interview in UU World, that her aim was to write a personal prayer, not a denominational anthem. McDade said the circumstances surrounding the writing of that hymn begin after a meeting for Central American solidarity, one of the many social justice issues McDade worked on in her life. She was driving her friend Pat home after the meeting, she explains:
"When I got to Pat's house, I told her, 'I feel like a piece of dried cardboard that has lain in the attic for years. Just open wide the door, and I'll be dust.' I was tired, not with my community but with the world. She just sat with me, and I loved her for sitting with me."
McDade then drove to her own home in Newtonville. "I walked through my house in the dark, found my piano, and that was my prayer: May I not drop out. It was not written, but prayed. I knew more than anything that I wanted to continue in faith with the movement." https://www.uuworld.org/articles/carolyn-mcdades-spirit-life
It is a prayer. It was not meant to be a hymn, but a sung prayer. Rev. Debus describes it as a "request for support, for rest, for renewal, for perspective." "Spirit of Life, come unto me." It is amazing to me to have seen Unitarian Universalism, with its academic, heady focus and iconoclastic, anti-religious-language bent, fall so utterly in love with this sung prayer. UU Binghamton not the only congregation to sing this hymn most Sundays for well over a decade.
So, I started looking through our hymnal with an eye toward prayers. I, again, was amazed at how many of our hymns are also prayers. Brin Taylor from the choir will sing a verse from one of these prayer hymns.
There Is More Love (SLT #95)
There is more love somewhere.
There is more love somewhere.
I'm gonna keep on 'til I find it.
There is more love somewhere.
There Is More Love, #95 in our hymnal. This hymn is hauntingly beautiful. It speaks of a longing for, and a trust that there is, something more. It is a lament. True, it doesn't specifically have the grammatical formula of a prayer. There is no deity named or holiness invoked. But this is definitely a prayer. It is an aching recognition that what is happening right now is not good; a change is needed and a change can happen. It is a non-theistic prayer.
There is a version of this hymn that offers a re-writing of a verse. Folk music does this a lot. The revision says "There is more hope right here." It says, we've found it, we have hope. "I'm gonna keep on 'cause I've found it." Tis hope will carry us. And that small change turns the song from a lament into a song of praise. Which is very different.
I don't know how many of you pray. Prayer, as I've said, is one of those practices that we are a little shy about as Unitarian Universalists. Our clever skepticism can get in the way of such a practice. But when you are having trouble, this hymn in its original lament form may be just the thing for you. It is an imploring for things to get better. But it is still a stretch because it also affirms a trust that things can get better. There is more hope somewhere.
There is more hope somewhere
There is more hope somewhere.
I'm gonna keep on 'til I find it.
There is more hope somewhere.
Three years ago, Brin and I led a service together about music. In that service, Brin offered this wisdom:
Pitch. Rhythm and meter. Melodies and phrases. Timbre. Words and lyrics. These are all elements that make up music. Each one individually affects our emotions and our bodies in different ways. … Each of these elements can have an emotional effect on a person, and, through this emotional connection, you can find meaning. https://douglastaylor.org/2017/10/22/sound-of-spirit/
Music gets into our brains and our awareness in a different way. When we sing together or listen to music, our brains take in that sensory information differently than if the same words were simply spoken. Music connects with us and integrates us.
I remember a church musician telling me we can say things in the choir anthem that the congregation would never be comfortable hearing in a sermon. Our communal prayers are like that as well. A prayer is not a statement of theology, it is a way of communicating that slips into us in a different way. And a sung prayer has a special kind of power for us.
Our next hymn is an old one. It can likely be found in every Protestant hymnal in the country. It is a stirring piece about hope and faith and comfort and death. Our hymnal has 3 of the 8 verses from the original. Becky Greenstom from our choir will offer two verse of hymn #101 Abide with Me.
Abide with Me (SLT #101)
Abide with me, fast falls the eventide;
the darkness deepens; still with me abide.
When other helpers fail, and comforts flee,
help of the helpless, oh, abide with me.
I grew up in a Unitarian Universalist Church with a strong thread of humanism. This hymn, for example, is not one that I remember hearing in church. Others of you – I am sure – have rich memories of this hymn being sung. It comes out of the Christian tradition and even the verses we have in our hymnal still carry tones of that theology – yet it is muted enough to not be jarring, and for many it is familiar enough to be comforting.
I will add, I find it compelling that the text does not say 'save me.' It doesn't say 'change this terrible situation I am in.' Instead it says 'abide with me.' Be with me, be present to my suffering and my coming death.
Swift to its close ebbs out life's little day;
earth's joys grow dim, its glories pass away;
change and decay in all around I see:
O thou who changes not, abide with me.
Our varied Unitarian Universalist theologies resonate with this way of facing death, and with this way of offering a prayer. We are not asking for there to be no sadness and no death. Instead we ask for the strength to face it, the presence of a holy companion that we be not alone at the end.
In some ways, these prayer hymns gain some power for us simply by our familiarity with them. Abide with Me is not as powerful for me because I did not have it in my life until more recently. What are the hymns for you that offer you comfort through both the sweet and sad memories you have associated with them? What are the hymns whose lyrics may not fit for you any more, but you are not willing to let go of them as precious to you?
Perhaps, over the years in our congregation there are some hymns that show up in our services that have begun to be true and comforting songs in your heart. Many of them are prayers. A bunch of them are not, of course. But perhaps a surprising number of them are prayers.
Spirit of Life, Nearer My God to Thee, All Creatures of the Earth and Sky, Amazing Grace, Though I May Speak with Bravest Fire, Hush, Over My Head, I Know I Can, I Know this Rose Will Open, Lift Every Voice and Sing, How Can I Keep from Singing,
This Is My Song, O God of all the nations,
a song of peace for lands afar and mine.
… and on and on the list goes. Our hymnal is filled with dozens of hymns of prayer.
Maybe you are someone for whom prayer does not connect, it is not a practice you do. Maybe you are someone who does not sing or does not enjoy music in that way. But I know all of us, at one point or another, have been troubled, have needed guidance or support. Every one of us, at some point along the way, has wrestled in discernment about how to do the next right thing. For those times, perhaps one of our hymns may offer guidance or clarity, or simply a bit of solace. That's often enough.
This last prayer song has long been on my short list of favorites, when I am allowed to have more than one. It is one I find to be utterly beautiful in lyrics and melody. Heather Sheridan from our choir will sing hymn #86, Blessed Spirit of My Life.
Blessed Spirit of my Life (SLT #86)
Blessed Spirit of my life, give me strength through stress and strife;
help me live with dignity; let me know serenity.
Fill me with a vision, clear my mind of fear and confusion.
When my thoughts flow restlessly, let peace find a home in me.
Spirit of great mystery, hear the still, small voice in me.
Help me live my wordless creed as I comfort those in need.
Fill me with compassion, be the source of my intuition.
Then, when life is done for me, let love be my legacy.
Then, when the whole show is over, when my time is done, let it be for love. Let it be, O Spirit, love that shines through our last hours and indeed all our lives. Let it be love that outlasts us all.
In a world without end,
May it be so